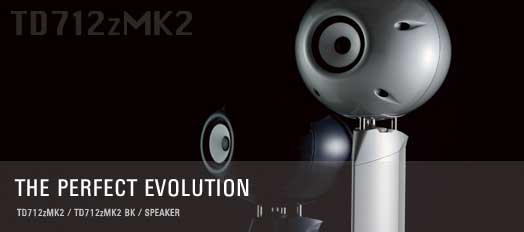 TD712zMK2/AWARD
5 Star, Speaker Category
What HiFi? Sound and Vision, September 2009
TD712zMK2/FEATURE
In 2004, we released TD712z speaker, the flagship of ECLIPSE TD range. This became the ultimate standard for our brand.

Analogue speaker design has changed little since it began and achieving landmark progress presents a considerable challenge. To develop the original TD712z, we studied and tried new technologies with countless listening tests.

'There is no limit on the pursuit of the ultimate; tuning each individual detail brings evolutionary progress.'

Our target for TD712zMK2 was to extend the frontiers of performance achieved with the original. Because we wanted to offer a wider frequency response, and improved power handling, we undertook a fundamental review of all elements and functions. As a result, we achieved an even better impulse response than the original TD712z, which we thought would not be feasible at the launch in 2004.

So now, the artistry of music, the thoughts and feelings of artists themselves, the distinctive sounds of each instrument, the exquisite harmonies woven from numerous musical notes - you can experience it all with the new TD712xMK2 like you've never experienced it before.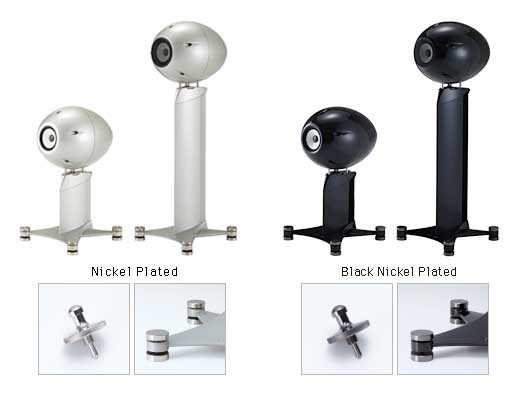 TD712zMK2-S (Short Stand)/SPEC
Product Name
Speaker
Color
Silver, Black
Specifications
• Unit
: Φ12cm Full Range
• Frequency Response
: 35Hz-26kHz (-10dB)
• Efficiency/Sensitivity
: 84dB/W-m
• Input Resistance (Rating/Max.)
: 35W/70W
• Impedance
: 6Ω
• Adjustable Head Angle
: 0°-12°
Maximum Dimensions
W347 x H601 x D431 (mm)
Weight
18.0kg
Accessories
Unit Guard x 1
TD712zMK2 (Regular Stand)/SPEC
Product Name
Speaker
Color
Silver, Black
Specifications
• Unit
: Φ12cm Full Range
• Frequency Response
: 35Hz-26kHz (-10dB)
• Efficiency/Sensitivity
: 84dB/W-m
• Input Resistance (Rating/Max.)
: 35W/70W
• Impedance
: 6Ω
• Adjustable Head Angle
: 0°-12°
Maximum Dimensions
W347 x H989 x D431 (mm)
Weight
25.0kg
Accessories
Unit Guard x 1